Acknowledgement for the messages sent
to His Holiness
Pope Benedict XVI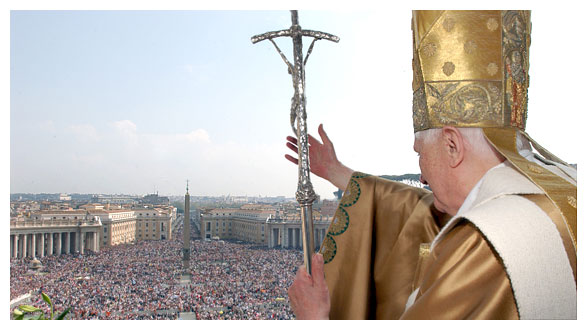 The Holy Father was pleased to receive the greetings sent to him for Easter and for his anniversary celebrations.
His Holiness is grateful for the kind thought, which he reciprocates. In this holy season of Easter he invokes upon all people of goodwill abundant divine gifts of peace and joy, and cordially imparts his Apostolic Blessing.
Archbishop Leonardo Sandri
Substitute of the Secretariat of State