OFFICE OF THE LITURGICAL CELEBRATIONS
OF THE SUPREME PONTIFF
______________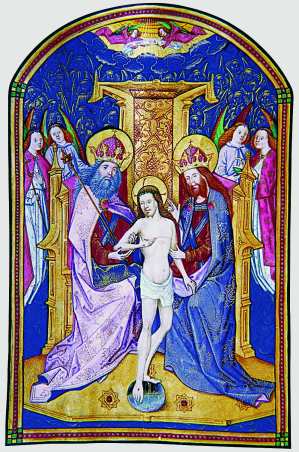 NOTIFICATION
CAPPELLA PAPALE
FOR THE CANONIZATION OF BLESSED
MARIA FAUSTYNA KOWALSKA (1905-1938)
On 30 April 2000, the Second Sunday of Easter, at 10:00 a.m., His Holiness Pope John Paul II will celebrate the Eucharist in Saint Peter's Square and proceed to the Canonization of Blessed
MARIA FAUSTYNA KOWALSKA, Virgin, of the Sisters of the Blessed Virgin Mary of Mercy.
The new Saint invites us by the witness of her life to keep our faith and hope fixed on God, the Father rich in mercy, who saved us by the Precious Blood of his Son, risen from the dead and living for ever.
* * *
All those who, in conformity with the Motu Proprio "Pontificalis Domus" are members of the Cappella Pontificia and wish to take part in the Liturgical Celebration are asked to be present by 9:30 a.m. in Saint Peter's Square, where they will take their assigned places.
The following indications are given with regard to dress:
— The Cardinals, Patriarchs, Archbishops, and Bishops wear the rochet and mozzetta over their proper choir dress;
— Abbots and Religous vest in their proper choir dress.
— Prelates wear the rochet and mantelletta, or the surplice, over the purple cassock and purple sash, according to their rank;
— Chaplains of His Holiness wear the surplice over the black cassock with purple piping and purple sash;
— The Prelates, Officials and Consultors of the Congregation for the Causes of Saints wear their proper choir dress.
Vatican City, 13 April 2000
By mandate of the Holy Father
† PIERO MARINI
Titular Bishop of Martirano
Master of the Liturgical Celebrations
of the Supreme Pontiff