The "Acts of the World Conference on Charity 2006"
Published in Five Languages by the
Pontifical Council Cor Unum
The publication of the first Encyclical Letter Deus Caritas Est of Pope Benedict XVI in January of 2006 has given rise to an extraordinary resonance. Cor Unum organized a World Conference on Charity at the Vatican as an "initial comment" for concretizing the Pope's appeal in the different fields of charitable activity.
Notable personalities from both the ecclesial and political world participated in the Conference, as well as those in charge of institutions, non-governmental organizations (NGOs), and volunteer groups. Among those present were James Wolfensohn, Denis Viénot, Archbishop Diarmuid Martin, Joaquín Navarro-Valls, Liliana Cavani, Cardinal Francis George, and Cardinal Roger Etchegaray. All of the participants were received by the Pope, whose discourse to them was especially eloquent.
The fruit of their work has been collected in one volume, published in five languages: Italian, English, Spanish, French, and German. Along with the Holy Father's Address, the complete text of the Encyclical Deus Caritas Est is also included.
This volume is a valuable aid to reading the papal message on love, both for all who have responsibility for charity within the Church and all who work in the areas of international cooperation and humanitarian emergencies. It can also be useful reading for those who labor in communications, in various fields of education, and for all of the faithful who are engaged in the struggle against suffering in the world.
This publication is available free of charge (while supplies last) and can be requested at: corunum@corunum.va; or by writing to: the Pontifical Council Cor Unum, Palazzo San Calisto, V-00120 Vatican City State.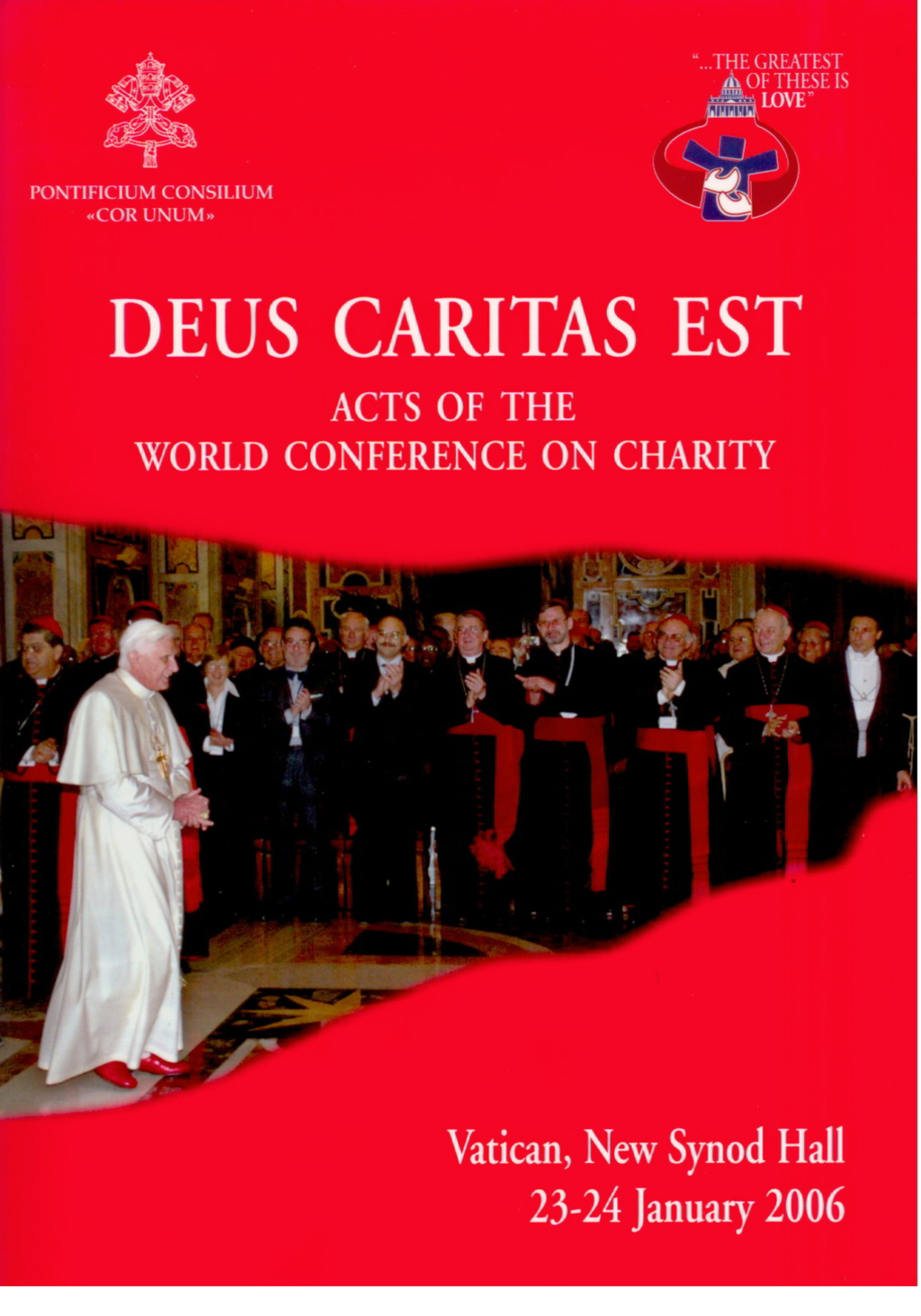 Vatican City - 10 July 2006